ECAT.INPUTHANDLING
Description
The parameter is used to read the configuration for handling the EtherCAT input data. The configuration for handling of the EtherCAT input data needs to be done through EtherCAT. The manufacture specific object 34D1h subindex 00h in the object dictionary of the device needs to be written for this purpose. It is recommended to configure this object as "Init command" by the EtherCAT master.


EtherCAT  input data is defined as the fieldbus data sent by the EtherCAT slave (e.g. drive) to the EtherCAT master. An example is the actual position data.
There are two possible values for this keyword:
0: Immediate update of EtherCAT input data within the next cycle.
Setting Object 34D1h to 0
No EtherCAT input data delay: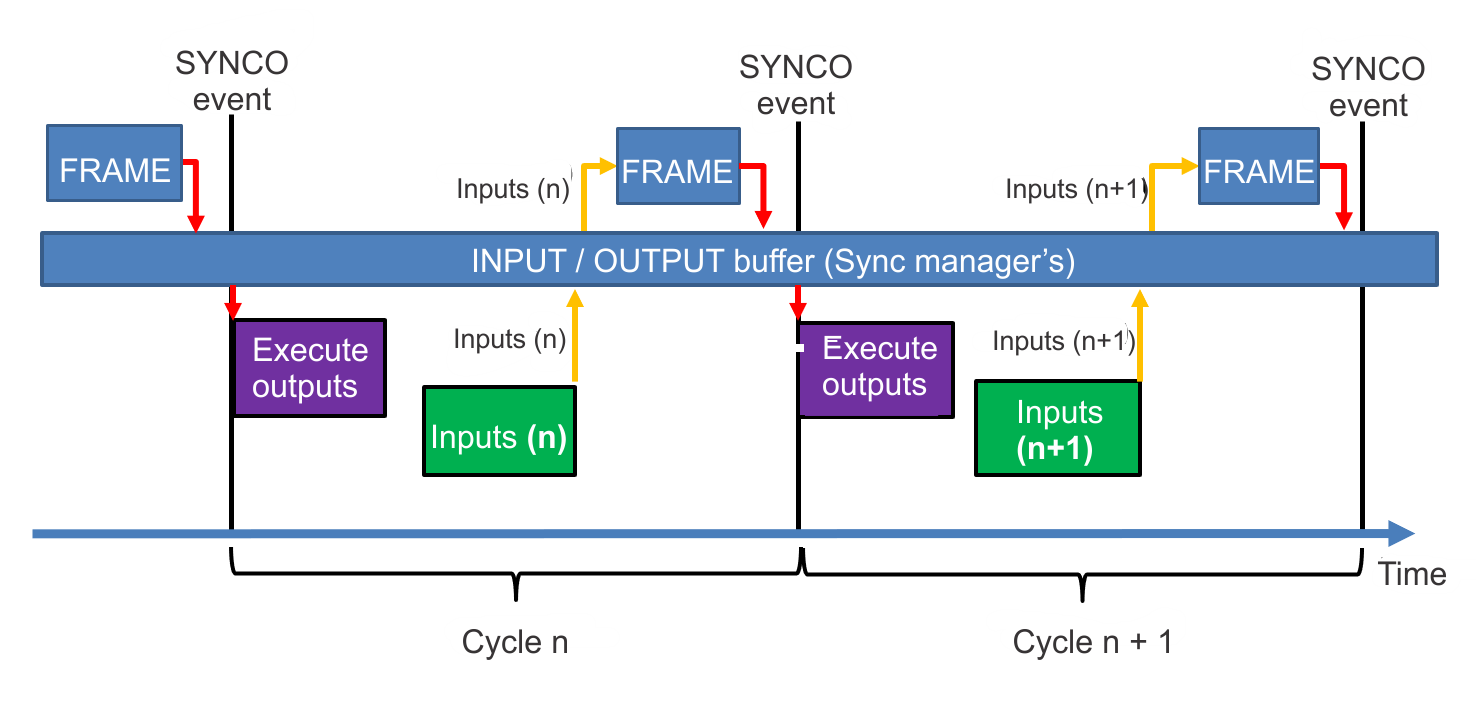 1: EtherCAT input data is delayed by one bus cycle. This is the default setting:
Setting Object 34D1h to 1
One Bus cycle EtherCAT input data delay: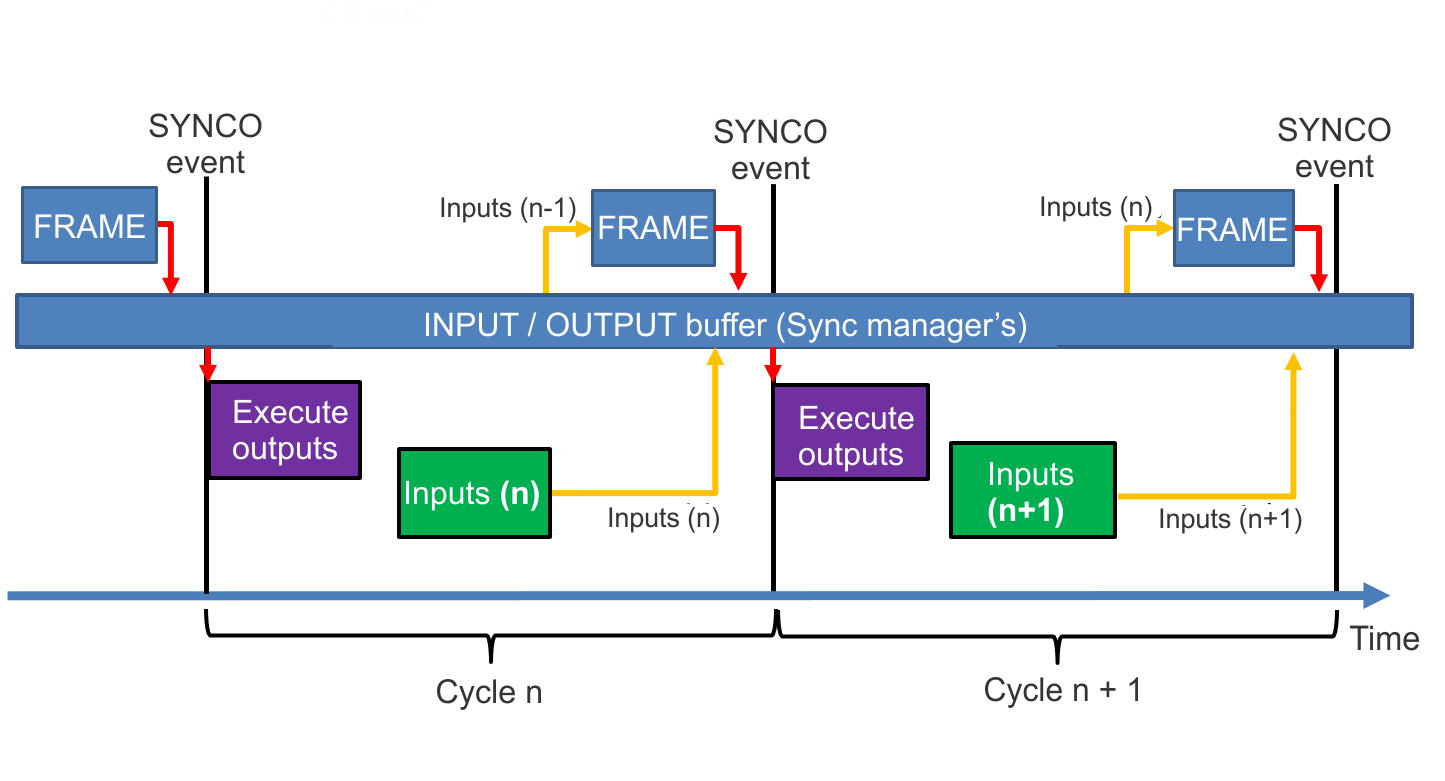 General Information
| | |
| --- | --- |
| Type | R/O Parameter |
| Units | N/A |
| Range | 0 to 1 |
| Default Value | 1 |
| Data Type | Integer |
| Start Version | M_01-19-03-001 |
Variants Supported
Variant
Supported

AKD

Base
No

AKD

with Position Indexer
No

AKD

EtherCAT
Yes

AKD

CANopen
No

AKD

BASIC
No

AKD

SynqNet
No*

AKD

EtherNet/IP
No

AKD

Profinet
No

AKD

sercos

®

III
No

AKD

-N
Yes

AKD

-C
Yes
*In SynqNet, a parameter may be available in the firmware but have no effect on the system. See SynqNet Supported Parameters.
Fieldbus Information
If your drive type is listed as supported but no index, address, or instance number is listed, then this parameter is accessible through WorkBench, but not over your fieldbus type. For information on SynqNet parameters see Supported Parameters (➜ p. 1).
| Fieldbus | Index/Subindex | Object Start Version |
| --- | --- | --- |
| EtherCAT COE and CANopen | 34D1h/0 | M_01-19-03-001 |